home | Dining | À La Main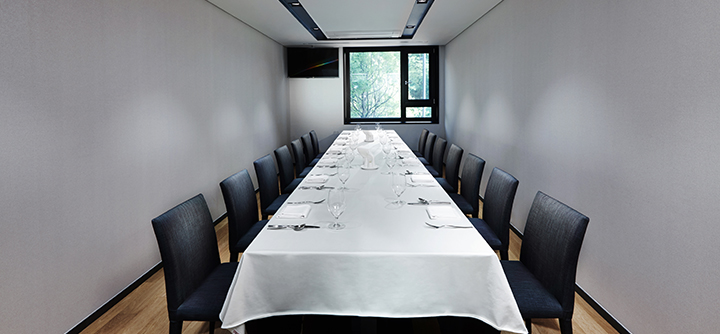 À La Main
About A la Main

'A la Main' means 'hand made' in French. Featuring course menu cuisine, it is not only a place to celebrate and entertain, but an ideal venue for business dinners and family gathering.
Hours

A la Main operates reservation system.
- Western Set Menu
- Korean Set Menu
Relax in comfortable private dining room as you enjoy course menu, selected wine or beer with your loved family or business gathering.
Location
Capacity

- Max 12 persons (6 private room)
Price

- Western Set Menu: 48,000Won ~ 98,000Won
- Korean Set Menu: 58,000Won ~ 98,000Won
- Children Party : 38,000Won
Reservations